Director's Letter
V12N1
In this 45th edition of per Concordiam, we consider a broad spectrum of Chinese engagement activities in Europe. Our interest in this subject is one of reflection and is centered on topics of interest to policymakers in Europe and the United States.
Over the past 20 years, the world has witnessed China's remarkable growth, lending to a larger presence on the international stage. As China increased toward global engagement, and as trade opportunities emerged, there was a euphoric sense of optimism that China would evolve into a partner nation, embracing ideals and values in line with the global rules-based order. However, as China's economy gained momentum, storm clouds appeared on the horizon. Concerns about trade practices set off alarms. Even so, the almost intoxicating enthusiasm about the vast untapped Chinese markets caused many to throw caution to the wind. The Chinese Communist Party soon became more confident in its authoritarian posture, adopting a bellicose foreign policy voice, creating islands in the South China Sea, intervening in Hong Kong, intimidating Taiwan and suppressing Uyghurs.
In this edition, our authors broadly frame different aspects of China's engagement in Europe. Marshall Center Professor Joseph Vann's Viewpoint article poses questions about China's European grand strategy. Heino Klinck and Michael Ryan, both steeped in geopolitical policy experience, address great power competition vis-a-vis China and the trans-Atlantic alliance. Think tank director Theresa Fallon sheds light on trending Chinese activities in European countries. Dr. May-Britt U. Stumbaum and Susanne Kamerling highlight some foundational European countermeasures against Chinese influence operations.
Other authors focus on specific examples of Chinese activity. Janne Jokinen of the European Centre of Excellence for Countering Hybrid Threats examines how China employs hybrid methodologies. Dr. Jan Famfollet and Jakub Janda of the European Values Center for Security Policy take a deeper dive into China's malign economic influence in Europe. Anne Clary delves into Chinese inroads into Hungary's educational sector, and Marshall Center Professor Dr. Cüneyt Gürer provides a snapshot of how Turkey serves as a unique Chinese gateway into the European economic zone.
Dr. Valbona Zeneli, a Marshall Center professor, and Fatjona Mejdini of the Global Initiative Against Transnational Organized Crime provide a compelling overview of Chinese infrastructure projects and lending practices in the Western Balkans. Finally, W. Brent Christensen of the Asia Pacific Center for Security Studies provides perspectives on Lithuania's diplomatic fallout with China.
It is with pleasure that I recommend this issue on the increasingly important role China will play in Europe and the world, and how the Western allies can best adapt and respond. As always, the Marshall Center welcomes comments. Please feel free to contact us at editor@perconcordium.org
Sincerely,

Barre R. Seguin
Director
---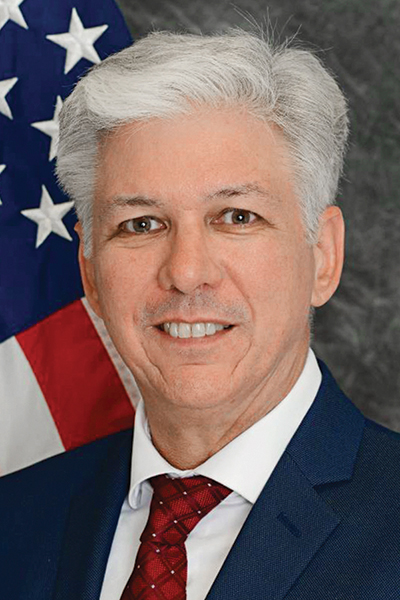 Barre R. Seguin retired from the U.S. Air Force as a major general in October 2020 after more than 31 years of active service. His last assignment was as the Deputy Chief of Staff, Strategic Employment, Supreme Headquarters Allied Powers Europe, Belgium. He entered active duty in 1989 as a distinguished graduate of the Reserve Officer Training Corps after graduating from the State University of New York at Potsdam. His flying assignments included serving as a flight examiner, instructor pilot, wing chief of safety and operations officer, with commands at the squadron, group, wing, and Air and Space Expeditionary Task Force levels. His command and staff positions included Commander, 9th Air and Space Expeditionary Task Force-Afghanistan and the NATO Air Command-Afghanistan, Kabul, Afghanistan; Director, Strategy, Engagement, and Programs, U.S. Africa Command, Stuttgart, Germany; Commander, 31st Fighter Wing, Aviano Air Base, Italy; and Inspector General, Headquarters Air Combat Command.