Contributors
V11N4

Lt. Col. John Berger, U.S. Air Force, is a senior U.S. fellow at the Marshall Center. He is a C-17A instructor pilot with over 750 combat hours supporting Operation Enduring Freedom, Operation Iraqi Freedom and other contingency operations. He commanded the 321st Air Mobility Operations Squadron at Travis Air Force Base in California.
---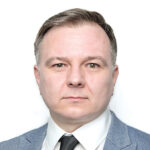 Dr. Paweł Bernat is a lecturer of security studies at the Polish Military University of Aviation. His areas of expertise include strategic aspects of outer space, with a special focus on militarization and weaponization of Earth's orbit, and on proxy and hybrid warfare in Eastern Europe. He is a member of the Polish Space Professionals Association.
---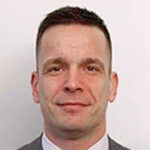 Dr. Nikola Brzica is a strategic risk advisor to the board of a large Croatian private enterprise. He is a United States Military Academy graduate and completed his master's and doctoral degrees in the fields of international relations and national security. He has served as assistant minister for defense policy in the Croatian Ministry of Defense.
---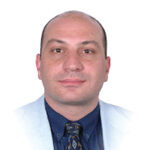 Dr. Nika Chitadze is a specialist in geopolitics, world politics, human geography and strategic affairs. He is currently a professor at the Faculty of Social Sciences at the International Black Sea University, director of the Center of International Studies and president of the Marshall Center Alumni Union, Georgia – International and Security Research Center.
---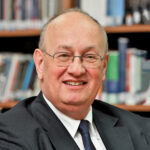 Dr. Pál Dunay is a professor of NATO and European Security Issues at the Marshall Center. He is involved in the European Security Seminar-East, the Program on Applied Security Studies, the Senior Executive Seminar and the Seminar on Regional Security courses at the Marshall Center. His research focus is East-Central Europe and Eastern Europe.
---
Dr. Cüneyt Gürer is a professor of transnational security studies at the Marshall Center. His research interests and areas of expertise comprise transnational security issues, regional security dynamics, human displacement and nonstate actors in contemporary conflicts. He lectures on the interaction of Turkey's domestic politics with its regional security policy process.
---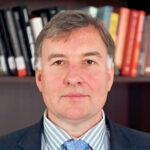 Dr. Graeme P. Herd is a professor of transnational security studies and the Research and Policy Analysis Department chair at the Marshall Center. He directs the Marshall Center's Russia Hybrid Seminar Series, which focuses on Russian risk calculus, red lines, crisis behavior and their implications for policy responses by the United States, Germany, friends and allies.
---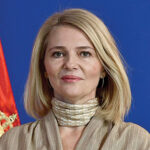 Dr. Olivera Injac is the minister of defense of Montenegro. She has served as associate professor in the Department for Security Studies at the University of Donja Gorica (Montenegro), where she was department chair from 2011 to 2016. She has also served in the Ministry of Interior of Montenegro.
---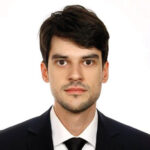 Dr. Cyprian Aleksander Kozera is an assistant professor at the War Studies University in Warsaw, a researcher at the African Research Institute in Budapest, an Army Reserve officer, and a member of the Polish Africanist Society and of the Polish Association of the United Nations Peacekeeping Veterans.
---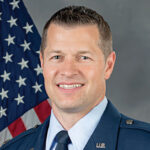 Lt. Col. Ryan B. Ley, U.S. Air Force, is a senior U.S. fellow at the Marshall Center. He has served in operations worldwide as an F-16 instructor and evaluator pilot and as an F-15E weapons systems officer, accumulating over 2,500 combined hours and 433 combat hours. He has served in multiple nonflying roles at the squadron, group and wing levels.
---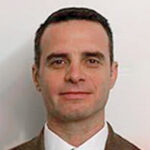 Endrit Reka has served as director for security policy at the Albania Policy Center and head of the national security department of the Albanian Democratic Party. His education and research focus on international security studies.
---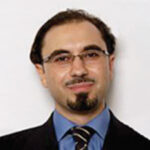 Dr. Vasko Shutarov has 20 years of experience in the security sector of North Macedonia. He holds a bachelor's degree in political science, a master's degree in public policy and management, and a doctorate on the interplay of religion and ethnicity. His professional interests include countering violent extremism and strategic communications.
---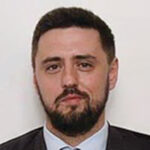 Nikola Veličković is a strategic communications and government relations advisor for Canadian and Australian natural resource companies. After serving in defense policy with the Serbian Ministry of Defense, he worked with Serbian communication agencies and media outlets with a focus on corporate positioning, crisis communications and reputation management.