Contributors
V12N3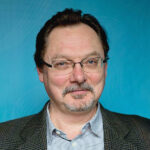 Dr. Pavel K. Baev is a research professor at the Peace Research Institute Oslo. He is a senior nonresident fellow at the Brookings Institution in Washington and a senior research associate at the French Institute of International Relations in Paris. His research interests include the transformation of the Russian armed forces and strategic culture, Russia's security policy in the Arctic and Russia-China security cooperation.
---
Dr. Brian G. Carlson is head of the Global Security Team at the Center for Security Studies (CSS) in Zurich. He holds a Ph.D. in international relations from the Johns Hopkins School of Advanced International Studies in Washington, where his doctoral dissertation focused on China-Russia relations in the post-Soviet era. He was a trans-Atlantic postdoctoral researcher in international relations and a security fellow at CSS, at the German Institute for International and Security Affairs in Berlin, and at the Rand Corp. in Washington.
---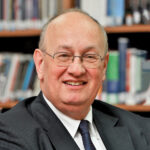 Dr. Pál Dunay is professor of NATO and European security issues at the Marshall Center and academic advisor for its Program on Applied Security Studies and European Security Seminar-East courses. He was director of the Organization for Security and Co-operation in Europe Academy from 2014 to 2016 and course director of the International Training Course in Security Policy at the Geneva Centre for Security Policy from 1996 to 2004 and 2007 to 2014.
---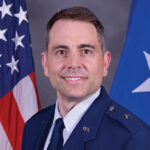 Brig. Gen. Glenn T. Harris is deputy director of global operations at United States Strategic Command, Offutt Air Force Base, Nebraska, where he is the command lead for nuclear operations and is responsible for the day-to-day readiness of U.S. nuclear command and control and strategic deterrent forces. He is responsible for synchronizing component, joint and coalition operations, and directing assigned forces to achieve USSTRATCOM and national objectives. He has served as a squadron commander, vice commander of the Air Force Inspection Agency, and the 91st Missile Wing commander at Minot Air Force Base, North Dakota.
---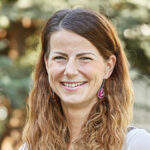 Dr. Anna Péczeli is a senior fellow at the Center for Global Security Research at Lawrence Livermore National Laboratory. She has worked at Stanford University as a visiting researcher at The Europe Center and was a Stanton nuclear security fellow at the Center for International Security and Cooperation. In Hungary, she was a senior research fellow at the Center for Strategic and Defence Studies, and an assistant lecturer at Corvinus University of Budapest, where she earned a Ph.D. in international relations. She was a visiting researcher at the Peace Research Institute Frankfurt, and a Fulbright fellow at the Federation of American Scientists.
---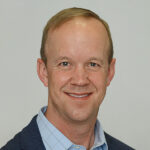 Col. Jeffrey W. Pickler, U.S. Army, has served in leadership positions with the 82nd Airborne Division, 2nd Ranger Battalion, 173rd Airborne Brigade Combat Team, 25th Infantry Division, and 4th Infantry Division. He has a master's degree in organizational psychology and leadership from Teacher's College, Columbia University in New York City. He has served on the staff at the United States Military Academy at West Point and within the Office of the Chairman of the Joint Chiefs of Staff, and has completed a War College Fellowship at the Marshall Center.
---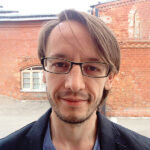 Dr. Maxim Starchak is a fellow on Russian nuclear policy at the Centre for International and Defence Policy of Queen's University in Canada, and a contributor to the Jamestown Foundation's "Eurasia Daily Monitor" and to the Center for European Policy Analysis. He has authored reports for the Atlantic Council and the Foreign Policy Research Institute on Russian strategic nuclear forces. He has worked for Russian think tanks, including the PIR Center, the Institute for US and Canadian Studies and the Gaidar Institute for Economic Policy.
---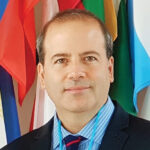 Martin Verrier is an associate fellow at the Royal United Services Institute in London. He served as Argentina's deputy secretary of state for drug enforcement from 2015 to 2019. He is an adjunct professor at the Marshall Center's Program on Countering Terrorism and Organized Crime and a visiting senior research fellow at King's College London. He has a bachelor's degree in international relations from the Universidad de Belgrano in Buenos Aires, a master's degree in strategy and geopolitics from the Argentine Army War College, and a master's degree in intelligence and international security from King's College London.
---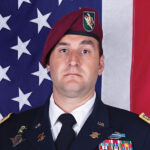 Maj. John Yanikov, U.S. Army, is the Military Information Support Operations branch chief in the Global Operations Directorate, United States Strategic Command, at Offutt Air Force Base, Nebraska, where he serves as the command lead for Military Information Support Operations. He has been a platoon leader, a detachment commander and the company commander for Alpha Company, and the battalion operations officer, 3rd Psychological Operations Battalion, U.S. Army Special Operations Command, Fort Bragg, North Carolina. He has a master's degree in defense and strategic studies from the University of Texas at El Paso.