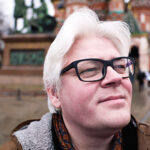 Dr. Rasmus Gjedssø Bertelsen is a professor of Northern studies and the inaugural Barents Chair in Politics at the University of Tromsø-The Arctic University of Norway. He did his Ph.D. work at the University of Cambridge in England and spent a year at Sciences Po in Paris. He coordinates the Norwegian-Russian doctoral/master's course Society and Advanced Technology in the Arctic with the Higher School of Economics in Moscow, Trapeznikov Institute of Control Sciences, Russian Academy of Sciences, as well as the Norway-EU Science Diplomacy Network.
---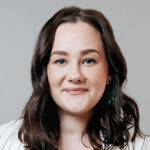 Dr. Elizabeth Buchanan is a lecturer of strategic studies with Deakin University for the Defence and Strategic Studies Course at the Australian War College. She is a nonresident fellow at the Modern War Institute at the United States Military Academy at West Point and is the inaugural co-director of the Modern War Institute's Polar Security Research Initiative-Project 6633. She holds a Ph.D. in Russian Arctic strategy from Australian National University. She was the visiting maritime fellow at the NATO Defense College and is a polar affairs contributor for Janes Intelligence Review. Her book, Red Arctic, will be published by the Brookings Institution Press in November 2021.
---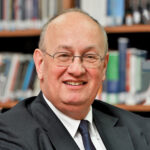 Dr. Pál Dunay is professor of NATO and European security issues at the Marshall Center. He was director of the Organization for Security and Co-operation in Europe Academy from 2014 to 2016 and was course director of the International Training Course in Security Policy at the Geneva Centre for Security Policy from 1996 to 2004 and from 2007 to 2014.
---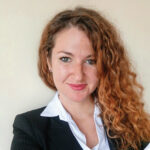 Nataliia Haluhan is a global security expert. She is a participant in the Leadership in International Security course at the Geneva Centre for Security Policy. She holds a master's in international economics from Kyiv National Economic University and is enrolled in the Master of Arts in International Security Studies offered jointly by the Universität der Bundeswehr München and the Marshall Center.
---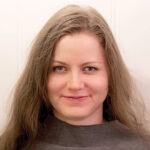 Dr. Mariia Kobzeva is a postdoctoral fellow in global Arctic studies at the University of Tromsø-The Arctic University of Norway. She focuses on Sino-Russian relations in the Arctic amid the new balance of power and on Russian and Chinese foreign policies. She holds a master's degree in international relations and a Ph.D. in political science from St. Petersburg State University and has begun Ph.D. studies in hydrobiology at St. Petersburg State Agrarian University. In 2021, she received the Marie Skłodowska-Curie Actions Individual Fellowship grant for a research project on Arctic security regime adaptation.
---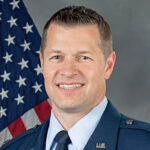 Lt. Col. Ryan B. Ley, U.S. Air Force, is a senior U.S. fellow at the Marshall Center. He has served in operations worldwide as an F-16 instructor and evaluator pilot and F-15E weapons systems officer, accumulating over 2,500 combined hours and 433 combat hours. He has served in multiple nonflying roles at the squadron, group and wing levels. He served as a total force initiative squadron commander at Homestead Air Reserve Base in Florida, where he led Air Combat Command's largest active association squadron.
---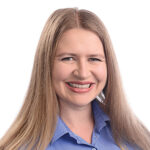 Dr. Alexandra Middleton is a researcher with a Ph.D. in economics and business administration from the University of Oulu. Her research focuses on the socioeconomic changes in the Arctic, with scientific publications on Arctic sustainable business development, climate change, human capital, innovations and connectivity solutions in the Arctic.
---
Lt. Col. Robert J. Newbauer, U.S. Army, is a U.S. Army War College fellow at the Marshall Center. He attended the Air Command and Staff College at Maxwell Air Force Base, Alabama, and has master's degrees in geological engineering from Missouri University of Science and Technology and engineering management from Old Dominion University. He recently commanded the 40th Brigade Engineer Battalion, 2nd Armored Brigade Combat Team, 1st Armored Division at Fort Bliss, Texas, from where he deployed to Operation Spartan Shield in the U.S. Central Command's area of responsibility and for Defender-Europe 20 in the U.S. European Command's area of responsibility.
---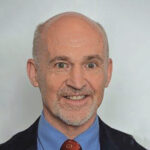 James K. Wither is professor of national security studies at the Marshall Center, where he has been a faculty member since 2000. In 2018, he was appointed as academic advisor to the center's program on Nordic and Arctic Security. He is a retired British Army officer and former researcher of 20th century warfare at the Imperial War Museum, London. He has published widely on the subject of warfare, terrorism and European security and has taught and lectured at a variety of security institutions, including the U.S. Federal Bureau of Investigation Academy, the Defence Academy of the United Kingdom, the NATO School, the Geneva Centre for Security Policy, and other military universities and colleges throughout Europe and Asia.