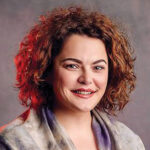 Marija Blagojević is an advisor to the president of the Parliament of Montenegro. She has been a member of the main board of the Social Democrats of Montenegro, a Parliament councilor in Podgorica, and was a founder of the Women's Political Network of Montenegro. She is a graduate of the University of Belgrade.
---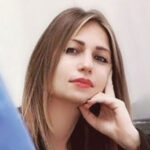 Vanya Denevska is parliamentary secretary of the Ministry of Defence of Bulgaria. She is a liaison between the National Assembly minister, parliamentary groups, National Assembly committees and political parties. She is an expert in the formulation and coordination of security and defense policy, helping to review and assess the government's compliance with the laws and regulations governing those policies.
---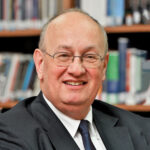 Dr. Pál Dunay is professor of NATO and European Security Issues at the Marshall Center and academic advisor of its Program on Applied Security Studies, European Security Seminar-East, and Senior Executive Summary courses. He was director of the Organization for Security and Co-operation in Europe Academy from 2014 to 2016, course director of the International Training Course in Security Policy at the Geneva Centre for Security Policy from 1996 to 2004 and from 2007 to 2014.
---
Dr. Bekim Maksuti is deputy minister of defense of the Republic of North Macedonia and a university lecturer on security and defense issues. He earned his master's degree and Ph.D. from the Institute for Security, Defense and Peace Studies at the Ss. Cyril and Methodius University in Skopje. He has served as an assistant professor at the University of Tetovo and as a military officer in the Army of North Macedonia.
---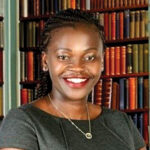 Maj. (Ret.) Susan N. Osembo served in the Kenyan Army and is a certified security management professional and alumna of Durham University in England, where she graduated with a master's degree in risk management. She attended the Marshall Center's Transatlantic Civil Security course and specializes in risk management and the protection of critical national infrastructure.
---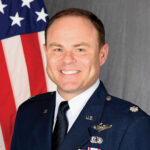 Lt. Col. Jarred Prier, U.S. Air Force, is commander of the 20th Bomb Squadron, Barksdale Air Force Base, Louisiana. He completed a U.S. Air Force fellowship at the Walsh School of Foreign Service at Georgetown University and earned a master's degree from the School of Advanced Air and Space Studies at Air University, Maxwell Air Force Base, Alabama. Prier also holds a master of science degree in international relations from Troy University, Alabama.
---
Dr. Ralf Roloff is deputy dean for resident programs at the Marshall Center and a professor (apl) at the Universität der Bundeswehr München. He was the senior German professor at the College of International Security Studies at the Marshall Center from 2003 to 2018 and was director of the European Security Seminar from 2015 to 2018. He has been director of the Master in International Security Studies Program at the Marshall Center since 2010.
---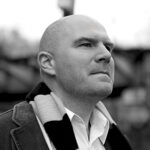 Maj. Matthew Schleupner serves as a U.S. Army Foreign Area Officer with a focus on Russia and Eastern Europe. He holds a master's degree in international policy from Johns Hopkins School of Advanced International Studies, a master's degree in political science from the University of Toledo, and a law degree from Western Michigan University's School of Law.
---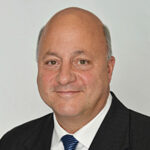 Joseph Vann is a professor of transnational security studies and director of the Marshall Center's Program on Countering Transnational Organized Crime. Professor Vann's expertise lies in addressing transnational security challenges, developing national security strategies, and other strategy approaches to solving national security threats. He has more than 35 years of government service.
---
Dr. Sebastian von Münchow is a lecturer on security studies at the Marshall Center. He studied law at the Free University of Berlin, the Université de Lausanne and the Christian-Albrechts-University Kiel and earned a doctorate in international relations from the University of Vienna. He has worked for the Organization for Security and Co-operation in Europe in Bosnia and Herzegovina and in Kosovo.