How will the Russia-China-India relationship change?
By Dr. Marcin Kaczmarski, University of Glasgow lecturer, and Dr. Vinay Kaura, Marshall Center adjunct professor
In spite of their close relationship, Russia and China differ significantly in their approaches to India and their perceptions of what role New Delhi should play in international global and regional orders. As a consequence, Moscow and Beijing do not agree on the relevance of the Russia-China-India triangle and have ascribed different aims to the Shanghai Cooperation Organization (SCO) since India's accession in 2017.
China seems to be facing a trilemma. First, Beijing has a number of disputes with New Delhi and the two sides have been engaged in bilateral rivalry for several decades. The border clashes in summer 2020 were the most recent and most bloody example of the potential for conflict. This was amplified in 2021, when China called its soldiers who died during the clashes "martyrs" and promoted them across social media. Second, Beijing remains concerned by India's tilt toward the United States and its participation in such U.S.-led initiatives as the Quadrilateral Security Dialogue (also known as the Quad and composed of Australia, India, Japan and the U.S.), the Summit of Democracy, and even the very concept of an "Indo-Pacific" region. Finally, China has to take into consideration Russia's good relations with India, including political support exchanged between the two sides, strong military and defense ties, and growing energy ties.
Russia's approach seems to be driven by a desire to maintain the Russia-China-India triangle, which is an old geopolitical figure that can be traced back to the ideas of Soviet leader Mikhail Gorbachev in the 1980s, and which finally took shape in the 1990s under the leadership of Yevgeny Primakov, who was Russia's prime minister in 1998-1999. It is difficult to pinpoint any tangible results of this policy. However, in a broader context, Moscow considers it of utmost importance to keep India from fully aligning with the West. Lastly, the Russian elite continues to recognize cooperation with India as a way of balancing the country's growing dependence on China.
Over the past decade, Russia and China took several steps to narrow the differences in their approaches to India so that they do not evolve into obstacles to their relationship. After years of resistance, China agreed to enlarging the SCO, something Moscow had long supported. This change in Chinese policy — the sources of which we know little about — seems to have been the decision of Chinese Communist Party General Secretary Xi Jinping and intended to limit further potential competition between China and Russia. Chinese, Russian and Indian troops have taken part in several joint SCO military exercises, even though India skipped the 2021 edition, citing the COVID-19 pandemic. Russia, for its part, changed its arms sales patterns. Prior to 2014, Moscow had always provided India with slightly more advanced weaponry than it sold to China. Since then, Russia has provided the same type of equipment to both customers, especially S-400 anti-missile systems and Su-35 fighter jets. Finally, Russia claims that its diplomacy played a role in easing tensions between China and India over their border clashes.
The main fault line in this triangular relationship continues to be the tensions between Beijing and New Delhi. India has often behaved in a very idealistic manner vis-à-vis China. This was illustrated when newly independent India announced its ideal to build an "Asian Century" in partnership with China. To institutionalize this idealism, India and China signed an agreement in 1954 committing to mutual respect for territorial integrity and sovereignty, mutual noninterference and peaceful coexistence. In the 1950s and 1960s, when China was largely isolated internationally, India strongly advocated in favor of greater international engagement with China. When the U.S. proposed in the early 1950s that India be given a permanent seat on the United Nations Security Council as its sixth member — in an attempt to draw the nonaligned country closer to the West — Indian Prime Minister Jawaharlal Nehru refused the offer because he wanted to avoid conflict with China. Surprisingly, India insisted that communist China was the rightful owner of a permanent seat on the Security Council. However, India and China became locked in a border dispute that culminated in India's humiliating defeat in the 1962 war. Now, Beijing's attempts to enhance its influence in Bangladesh, the Maldives, Myanmar and Nepal, its territorial claims on parts of India such as Arunachal Pradesh, and its lack of support for India's membership on the Security Council and Nuclear Suppliers Group all point toward a systematic project by China to prevent India's rise as a regional and global player. Even with the U.S.'s accommodation of India as a nuclear power and of its ambitions to become a permanent member of the Security Council, the status quo within global institutions has usually favored China's position.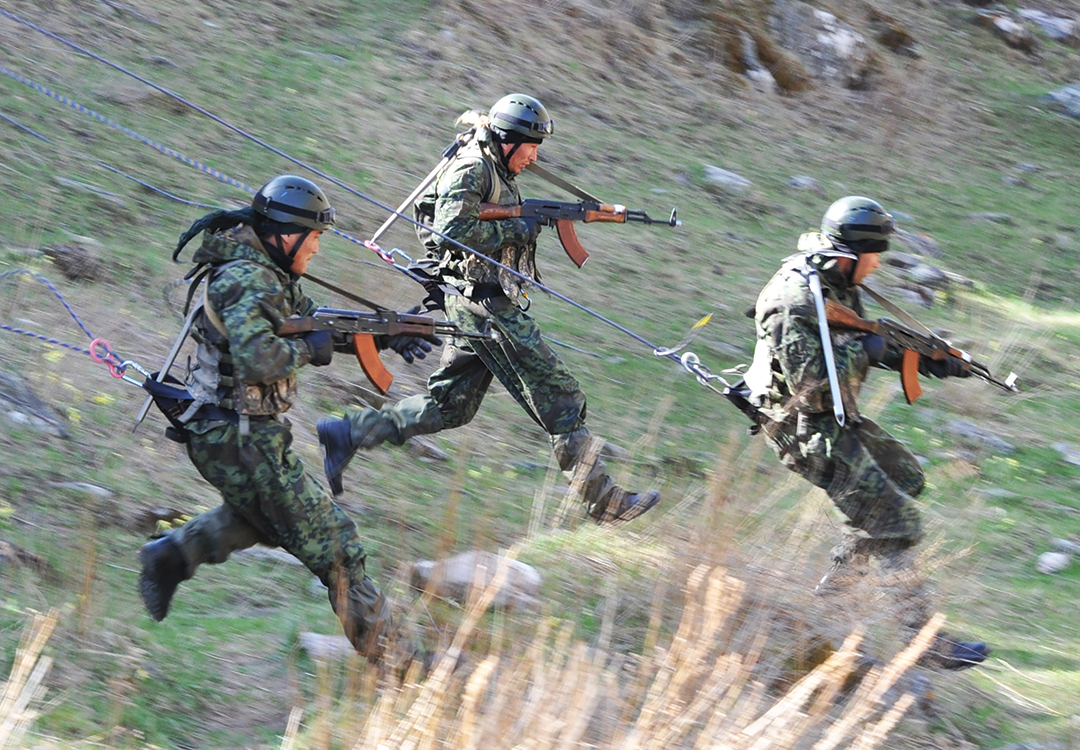 India has long pursued an incoherent China strategy despite clear indications that its problems with China are structural. This incoherence may, however, be partly explained in terms of New Delhi's deficit in relevant indicators of power. New Delhi's approach toward the China-led Asian Infrastructure Investment Bank has been accommodationist, as India is one of its founding members. At the same time, India has treated China's flagship One Belt, One Road project (later renamed the Belt and Road Initiative), with utter contempt. Informal summits between Indian Prime Minister Narendra Modi and Xi in 2018 and 2019 could not offset structural factors, such as territorial disputes, that make adversaries of the two Asian giants. India's reluctance to come to terms with a recalcitrant China may have led to Beijing's disregard for three decades of agreements meant to ensure peace at the disputed border and eventually to the clash in the Galwan river valley in 2020 in which 20 Indian soldiers died.
India's elevation as a U.S. partner and the pivot of Washington's strategic focus to the Indo-Pacific region signal the U.S. desire to raise India's geopolitical standing, though China disapproves. Despite the steady growth of bilateral security ties between India and the U.S., New Delhi's response to the idea of joining a formal military alliance has so far been circumspect. India's membership in the Quad fits its own strategic priorities, as it signals to China that New Delhi has established partnerships with key Western countries without being entangled in any formal security commitment that may be threatening to Beijing.
China's ambitions in the Indian Ocean do not seem diminished by its growing problems in the Western Pacific. On the contrary, China has the political will and economic strength to pursue a "two-ocean strategy" aimed at reconfiguring the balance of power in the Indo-Pacific region in Beijing's favor by expanding its naval operations from the South China Sea and Western Pacific into the Indian Ocean. Indeed, few in India would believe that a China locked in geopolitical conflict with the U.S. might be more accommodative of India's strategic concerns. India's problems with China are rooted in intractable bilateral disputes, rather than U.S. policies in Asia. Therefore, India's search for suitable options to respond to an assertive China may create new sources of friction in the Sino-Indian rivalry in the years ahead.
China's opposition to India's close ties with the U.S. and its characterization of the Quad as an "Asian NATO" is understandable. The most important factor in Beijing's aggressive stance against U.S.-India ties is India's potential to shape China's strategic periphery. Although China does not view India as a peer competitor, it is not oblivious to the reality that India has the potential to generate significant tension for China if aligned with the Western bloc. Preventing India from aligning with the U.S. is an important strategic objective for China, just as it is for Russia.
During the most recent SCO summit in Uzbekistan, China's Xi did not hold a bilateral meeting with his Indian counterpart Modi. Neither was there a triangular meeting between Russian President Vladimir Putin, Xi and Modi. Several incidents suggest that Russia is trying to distance itself a bit from China and move closer to India. During the COVID-19 pandemic, Putin traveled to India and met Modi before he saw Xi. In December 2021, during Russia's military buildup along its border with Ukraine, Modi met Putin at the India-Russia Summit in New Delhi. But a few days later, Modi addressed U.S. President Joe Biden's Summit for Democracy. Because the Western powers are keen to sustain the rules-based global order and India has also shown an interest in doing so, Modi emphasized at the summit that the "democratic spirit" is integral to India's "ethos of civilization." And it should not be forgotten that Modi did not travel to Russia in December 2021 for his annual summit with Putin.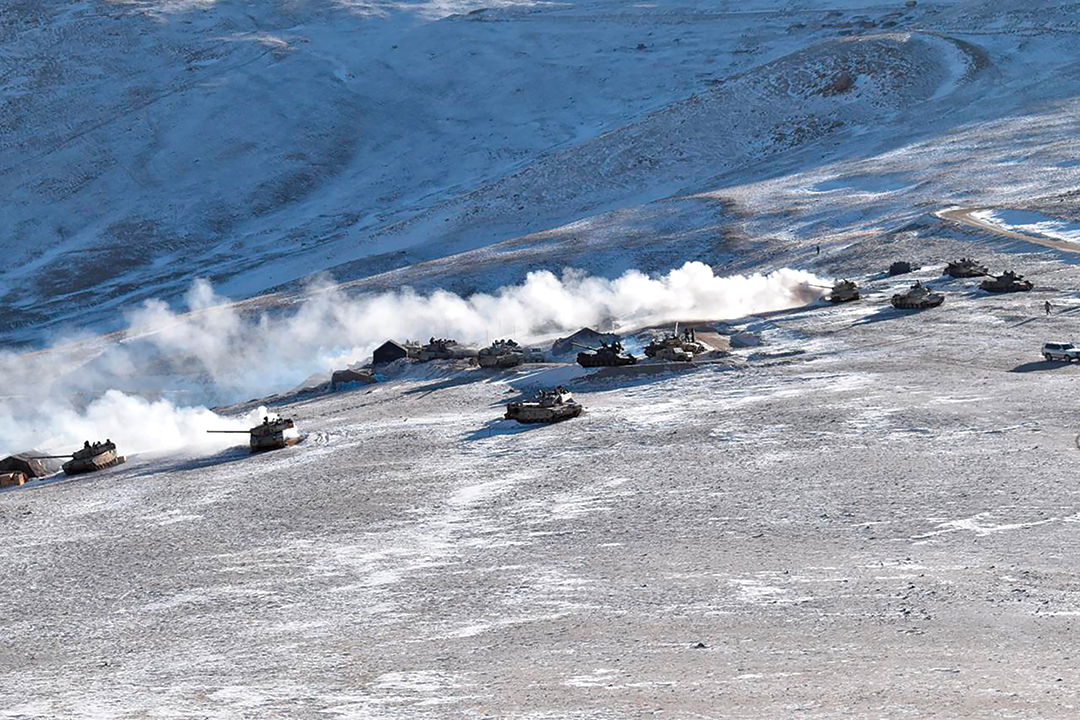 Although India is a U.S. partner within the Quad, it has been mild and indirect in its criticism of Russia's war in Ukraine. There is also some equivocation in the Indian position. New Delhi has called for an end to hostilities and a return to diplomacy, while reiterating its belief in the territorial integrity and sovereignty of all states. However, rather than sanctioning Moscow, New Delhi has increased its imports of Russian oil since the Ukraine war began. But India is not alone in this equivocation, as almost half of the world is not willing to punish Russia for its aggression. New Delhi's need for Russian-made defense materiel has increased as the security challenge presented by China has intensified. Following the 2020 border clashes, India's defense minister, Rajnath Singh, asked Russia to accelerate the delivery of the S-400s, while emphasizing the timely procurement of 21 MiG-29 Fulcrum and 12 Su-30MKI Flanker combat aircraft. India has so far received two squadrons of the S-400s; the delivery of the second squadron was delayed for a few months because of the ongoing war in Ukraine. The Indian Air Force also received simulators and other equipment for its S-400 training squadron in May 2022. There were rumors of Russia withholding S-400 missile deliveries to China because of India; however, no arms deals with either country were sufficient to indicate a changing pattern. On the other hand, Russia and China conducted joint naval exercises off the Japanese coast while the Quad summit was going on in Tokyo. Russia and China also conduct regular joint exercises with the Iranian navy, but not with India's navy.
India has strengthened defense cooperation with the U.S., which supports a democratic India's aspirations to be a Security Council permanent member. India's closer relations with the U.S. are in part a response to the closer Russia-China realignment and also its own alignment with U.S. interests in Afghanistan. Russia's aggression against Ukraine and the Western sanctions in response have upset global oil markets and disrupted food supply chains. India had been trying to recover from the devastating economic impact of the COVID-19 pandemic, but the war in Ukraine has created unforeseen difficulties. Reflecting India's frustration with Russia's war in Ukraine, Modi directly told Putin in Samarkand in September 2022 that "democracy, diplomacy and dialogue" were needed, not war. Putin, however, praised Modi for pursuing an independent foreign policy despite "attempts to stop him," apparently referring to U.S. pressure. Hailing Modi as a "true patriot," Putin asserted that the "future belongs to India." He also called Indian citizens talented and driven. Moscow is aware that India is key to ensuring that Putin is not a global pariah after the conflict in Ukraine ends.
Due to power asymmetries between the two, a too-close Russo-Chinese alignment becomes a red line for India, which suggests that India maintains its arms procurement from Russia to lessen Russia's dependence on China. Though both India and China would prefer that Russia's military not be crushed in Ukraine, their reasons are different. India views Russia as an important balancer against China, and Russia's defeat would end this leverage. However, India's tilt to the West is slow but steady, marked by a diversification of arms procurement away from Russia and toward France, Israel, the United Kingdom and the U.S. Russia's attractiveness as a military supplier to India has been on a downward curve, and this shift will only accelerate in the future.
Whereas during most of the Cold War, the alignment among the U.S., China and Pakistan was juxtaposed with the partnership between New Delhi and Moscow, in today's circumstances, India and the U.S. are aligning against China. As opposed to its relationship with the U.S., India has neither common foes nor common allies with Russia. Thus, for the West it is important to realize that an "if you are not with us, you are against us" rhetoric is not helpful. Respect for the strategic considerations of nonaligned states such as India is of paramount importance to not "lose" them in the context of strategic competition with authoritarian regimes. In the long term, the tension between China and India will not disappear, but Russia will continue its efforts to keep both on its side. Nevertheless, Russia is India's past, not its future. India will not partner in an initiative to create a post-Western global order that is characterized by authoritarianism.