China's Economic Coercion Campaign Against Lithuania
By W. Brent Christensen, senior policy advisor, Daniel K. Inouye Asia-Pacific Center for Security Studies
On November 18, 2021, Taiwan opened the Taiwanese Representative Office in Vilnius, Lithuania, which would seem unremarkable, given that Taiwan has over 50 similar unofficial representative offices around the world — usually named "Taipei Economic and Cultural Offices." But for China, the use of "Taiwanese" in the office's title crossed a bright red line because it could imply that Taiwan was independent of China, which claims sovereignty over the island. In an angry response, Beijing stated, "The Lithuanian government, in disregard of the Chinese side's strong objection and repeated dissuasion, has approved the establishment of the so-called 'Taiwanese Representative Office in Lithuania.' The Chinese government expresses strong protest over and firm objection to this extremely egregious act. The Lithuanian side shall be responsible for all the ensuing consequences."
The consequences were not long in coming. China withdrew its ambassador to Lithuania and demanded that Lithuania's ambassador in Beijing leave. It then delisted Lithuania as a country of origin, which effectively blocked all trade with Lithuania, and turned away from its ports 120 shipping containers filled with Lithuanian goods. After an investigation of Lithuania's claim that China had imposed "unannounced sanctions" on its products, the European Union on January 27, 2022, filed a case with the World Trade Organization accusing China of "illegal and discriminatory trade practices." The EU had earlier affirmed its solidary with Lithuania following a meeting of EU foreign ministers on January 14.
The standoff over Lithuania comes at a critical time in EU-China relations and represents an unprecedented test of the EU's collective resolve to resist Chinese economic pressure. Because of economic and political disputes, the EU-China relationship has deteriorated to its lowest point since 1989, according to The Diplomat magazine. In May 2021, the EU Parliament voted to freeze ratification of the bilateral Comprehensive Agreement on Investment, signed in December 2020, after the Chinese government issued sweeping sanctions on European think tanks, scholars, European Parliament members and EU ambassadors in retaliation for EU sanctions against four Chinese officials responsible for human rights abuses in Xinjiang.
Because China ranks 22nd as a destination for Lithuania's goods — less than 1% of the country's total exports — China's trade ban would have little direct impact on Lithuania's economy. But as China moves to leverage European supply chains against Lithuania, the overall costs to the country and its other trade partners could be considerable. Although the Federation of German Industries (BDI) issued a strong statement of support for Lithuania, some member companies are reportedly rethinking their business relationships. German, French and other European companies with operations in China that rely on Lithuanian-made components are now unable to obtain these products. Companies have been warned by China against using Lithuanian imports. Jörg Wuttke, president of the EU Chamber of Commerce in China, described it as an unprecedented move to pressure the wider European business community, further complicating supply chain issues already affected by the COVID-19 pandemic.
Initially defiant in the face of Beijing's actions, some Lithuanian politicians are now wavering as they assess the unexpected fallout from the Taiwan office opening. A recent poll conducted by the Lithuanian Foreign Ministry in mid-December 2021 indicated that only 13% of Lithuanians support the government's hard-line policy on China, while 60% oppose it. Lithuanian President Gitanas Nausėda expressed doubts about the wisdom of his country's principled stand. "I think it was not the opening of the Taiwanese office that was a mistake, it was its name, which was not coordinated with me," Nausėda told a local radio program. Foreign Minister Gabrielius Landsbergis told reporters soon thereafter that the Taiwan office opening was coordinated with the president from the start. Landsbergis said the Foreign Ministry "stands firm in its decision to welcoming the opening of the Taiwanese Representative Office."
Taiwan, recognizing the mounting political and economic costs for Lithuania, has stepped up its support. Taiwan businesses have offered to take Lithuanian exports originally bound for China, including the 120 containers rejected at Chinese ports. One Taiwanese company agreed to buy all 20,000 bottles of Lithuanian rum that were refused entry, and Taiwan consumers are buying up Lithuanian chocolates and other goods that are no longer welcome in China. In addition, Taiwan announced that it would create a $200 million fund to invest in Lithuanian industries and boost bilateral trade, and a few days later rolled out a $1 billion credit program. Kung Ming-hsin, Taiwan's National Development Council minister, explained that the $200 million fund will be aimed at high-tech investments and that the $1 billion credit loan will support joint Taiwanese-Lithuanian private sector projects. Aušrinė Armonaitė, Lithuanian minister for economy and innovation, said the announcement of the funds "is very good news. I think Lithuania can be assessed as a potential investment site for the semiconductor industry." Gaining access to Taiwan's semiconductor technology has been a longtime goal of the EU. Eric Huang, the head of Taiwan's office in Vilnius, suggested in public comments that Taiwan may consider semiconductor investments in Lithuania.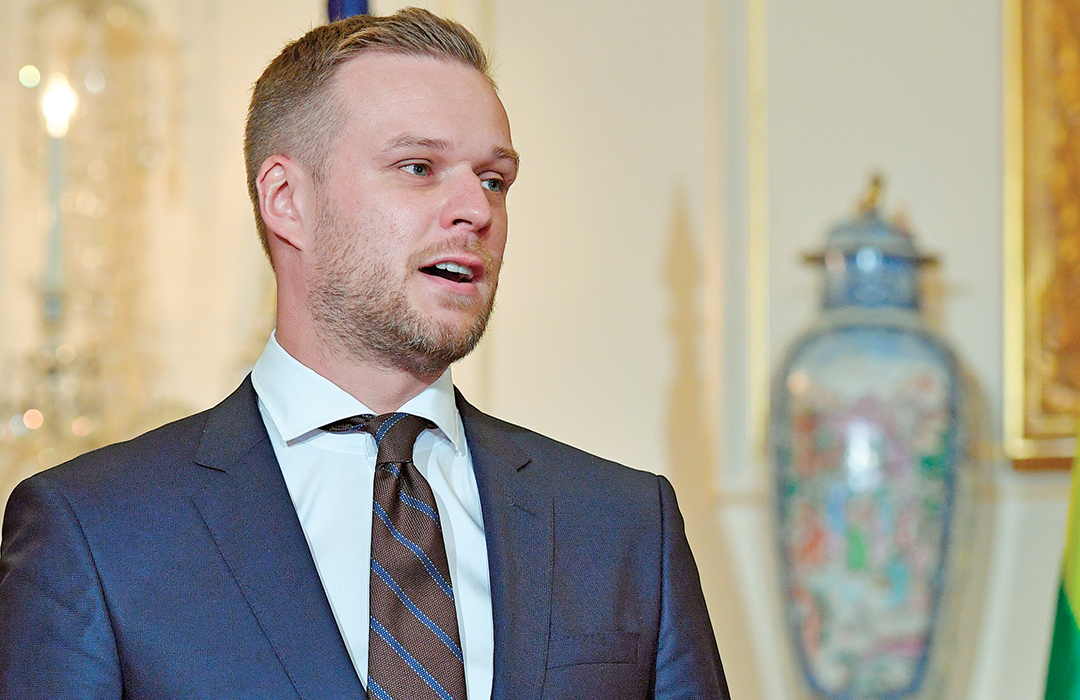 The EU and its members have continued to voice strong support for Lithuania. On December 8, 2021, EU High Representative Josep Borrell and EU Trade Minister Valdis Dombrovskis issued a joint statement declaring, "The EU is ready to stand up against all types of political pressure and coercive measures applied against any Member State. The development of China's bilateral relations with individual Member States has an impact on overall EU-China relations." The statement also noted that the EU, in keeping with its One China Policy, "will pursue cooperation and exchanges with Taiwan in areas of common interest." As France prepared to assume the rotating presidency of the EU in January 2022, President Emmanuel Macron pledged to make the bloc's trade policy more assertive by bolstering its defense arsenal in commercial disputes with China. To that end, the EU unveiled a new anti-coercion instrument — formally titled "Proposal for regulation on the protection of the Union and its Member States from economic coercion by third countries" — that could be helpful in countering the weaponization of trade and investment.
The United States has also supported Lithuania's closer relationship with Taiwan and its move to let Taiwan open an office in Vilnius. Soon after the office was announced, the American Institute in Taiwan — the de facto U.S. embassy in Taiwan — issued a statement applauding the agreement. The U.S. also announced a $600 million export credit agreement with Lithuania via the U.S. Export-Import Bank. In a press conference with German Foreign Minister Annalena Baerbock, U.S. Secretary of State Antony Blinken said, "We have immediate concerns about the government of China's attempts to bully Lithuania, a country of fewer than 3 million people. The United States will work with our allies and partners, including Germany, to stand up against intimidation like this." Baerbock added, "We as Europeans stand in solidarity at Lithuania's side." In a further gesture of support, on January 27, 2022, following the EU's WTO filing, the U.S. Trade Representative's office announced that it would request to join the WTO consultations "in solidarity with Lithuania and the European Union." Soon thereafter, the U.S. State Department sent Under Secretary for Economic Affairs Jose Fernandez to Vilnius and Brussels to discuss implementation of the $600 million export agreement and issues of common concern, including countering economic coercion.
Lithuania has long been a critic of China, and in May 2021 pulled out of the 17+1, an effort by China to boost trade and investments with Central and Eastern European countries. The 17+1 concept has languished in recent years as expected Chinese investment and other economic benefits failed to appear. As Lithuania announced its withdrawal from the 17+1, Landsbergis commented, "From our perspective, it is high time for the EU to move from a dividing 17+1 format to a more uniting and therefore much more efficient 27+1." Despite this move, along with Lithuania's restrictions on Huawei (and other suppliers for its 5G networks) and its outspoken criticism of China's human rights abuses, Lithuania's trade relationship with China was not significantly affected at the time. Attempting to downplay the significance of the Taiwan office, Landsbergis explained that Taiwan has opened offices across Europe, so its opening of an office in Vilnius should be no big deal.
Taiwan has been fighting a losing battle to have the international community accept Taiwan as its preferred name, including in the few international organizations and initiatives in which it is a full member. Taiwan has almost always had to compromise on the choice of names. Within the Asia-Pacific Economic Cooperation (a forum of 21 Asia-Pacific economies), at the Olympics and within a number of other organizations, Taiwan is known as "Chinese Taipei." In the Asian Development Bank, it is "Taipei, China." In the World Trade Organization, it is "The Separate Customs Territory of Taiwan, Penghu, Kinmen and Matsu (Chinese Taipei)." Efforts to change these designations have never gotten very far. For example, in 2018 a referendum in Taiwan proposed changing the name of Taiwan's Olympic team from the "Chinese Taipei" Olympic team to the "Taiwan" Olympic team. But when the International Olympic Committee made it clear that Taiwan would not be allowed to compete under that name, the motion was voted down. Beijing meticulously monitors Taiwan's designations in commercial, academic or other listings, and whenever it finds a "violation," it applies intense pressure on the offending company, school or organization to change it. In 2017-2018, all foreign airlines that serve China were forced to revise their listings of Taiwan destinations on their websites. One exceptional success for Taiwan was the opening of a Taiwan office in the self-declared East African state of Somaliland, a polity that is not officially recognized by any country. Even then, China reportedly tried to stop it, but Somaliland pressed ahead. "We could become the Taiwan of the Horn of Africa," said Somaliland Foreign Minister Liban Yousuf Osman. "Taiwan is a success story, and we want to replicate its development model."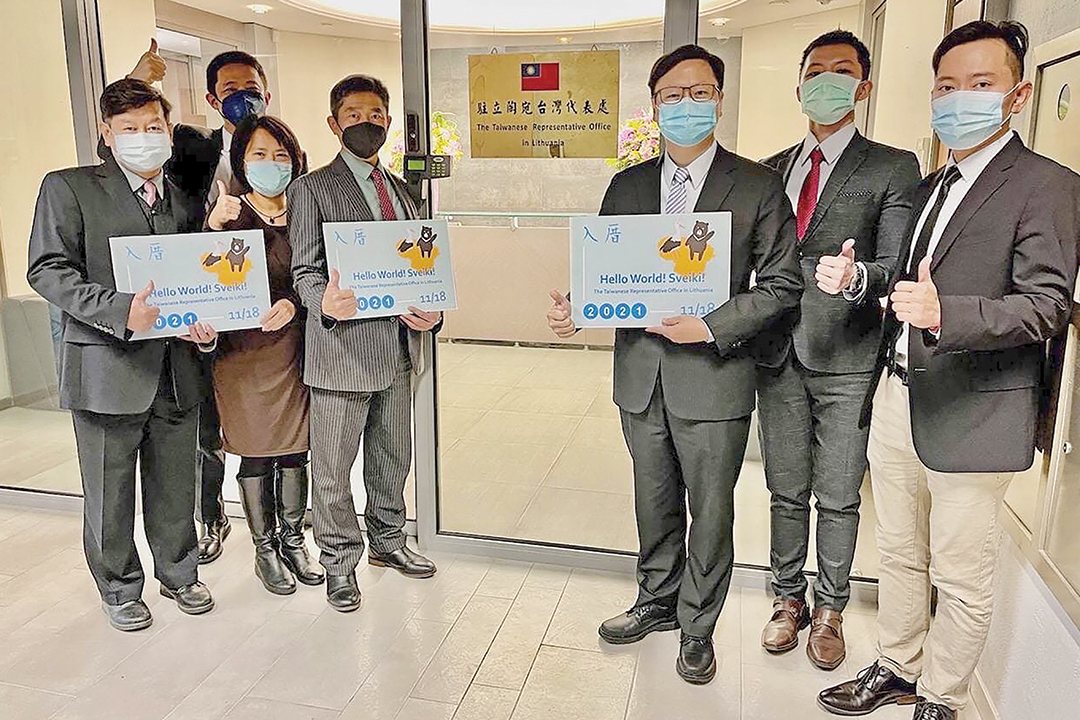 Although Taiwan has continued to lose diplomatic allies in recent years — from 22 down to 14 in the past six years — during the administration of Taiwan President Tsai Ing-wen it has made considerable progress in its unofficial relationship with the EU, especially in Central and Eastern Europe. In a demonstration of the strength of the Czech Republic-Taiwan relationship, Czech Senate President Miloš Vystrčil and a delegation of nearly 100 parliamentary and business representatives visited Taiwan in September 2020, and Taiwan sent a reciprocal delegation to Prague a year later. Taiwan Foreign Minister Joseph Wu has been a frequent visitor to the region, and made a much-publicized visit to Poland, the Czech Republic and Slovakia in the fall of 2021, speaking at the GLOBSEC think tank's conference in Slovakia and giving a virtual speech to a meeting of the Inter-Parliamentary Alliance on China in Rome. Underscoring Taiwan's international reputation as a democratic success story, Tsai also gave a virtual speech at Denmark's Copenhagen Democracy Summit in 2021.
Given China's hard-line stand, there is little room for compromise in the case of Taiwan's office in Lithuania. By coming down hard on Lithuania, China is sending a warning to other countries in Europe that may be contemplating a closer relationship with Taiwan. As a recent article on the Politico news website observed, this is a classic example of "killing the chicken to scare the monkey." Even if Lithuania were to alter the office's name to the more conventional "Taipei Economic and Cultural Office," China will not relent. An op-ed in the January 22 issue of the Global Times, a mouthpiece for Beijing, stated that it would take much more than simply renaming the office. Lithuania would need to make "substantial adjustments to its overall China policy." But Beijing's threats may not be working. On January 17, Slovenian Prime Minister Janez Janša told an Indian TV station that Slovenia was working with Taiwan to set up mutual representative offices, which he said, "will be on the same level as other EU member countries already have." Reacting to the news, a Chinese Foreign Ministry spokesman expressed "shock" and equated it with support for Taiwan independence. According to news reports, within days after the interview, Slovenian businesses were reporting that Chinese partners were terminating contracts.
Taiwan, the world's 21st-largest economy, a successful democracy and a critical link in global high-tech supply chains, can offer many benefits to Lithuania. And Taiwan is a generous friend — witness the millions of face masks and other personal protective equipment that Taiwan donated to the U.S., the EU and other partners during the COVID-19 pandemic. But even with Taiwan's generous offer of the combined $1.2 billion in investments and trade credit for Lithuania, and the U.S.'s $600 million in export credit, Beijing still has more economic leverage and a much more ruthless disposition to use it. On its own, Lithuania, the world's 83rd-largest economy, inhabited by only 2.8 million people, is clearly outmatched in this test of wills with China. The stakes are high for the EU's credibility as a defender of its member states against third-country coercion. While it still is too early to tell whether the proposed new anti-coercion instrument will help the EU counter the formidable economic coercion Beijing can bring to bear, for now it will be critical that the EU remain steadfast and united in standing with Lithuania against Beijing's growing coercive pressure.